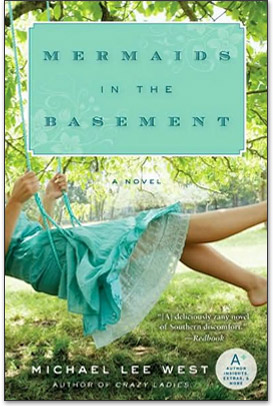 Praise
"A deliciously torrid saga of passionate love, hate and family secrets…the book sparkles with delightfully quirky personalities and uproarious situations. It will not disappoint the author's many loyal fans."
-Susan Fisher, The Tennessean
"West's latest sparkles with wit and charm as it takes the reader on an emotional roller-coaster ride that's scintillating and mesmerizing. Readers will adore protagonist Renata, a tough yet tender woman who rediscovers her family when her relationship with her boyfriend seems to hit a roadblock."
-Sheri Melnick, Romantic Times
"Renenata DeChavannes has always been "more hell than belle". But it's moving into her grandmother's cottage that shows her what she's
really
made of in this deliciously zany novel of Southern discomfort."
-Redbook Magazine
"West (
Crazy Ladies
) has a knack for realistic and engaging characters. This charming tale will keep readers wanting to know more about the inhabitants of Point Clear. For all public libraries, particularly where women's fiction is popular."
-Library Journal Starred Review
"Southern belles hell-bent on belated truth-telling in West's latest wacky outing (
Mad Girls in Love
, 2005, etc.).. . the belles's barbed commentary never fails to entertain."
-Kirkus Reviews
"Ripe with Southern charm and sultry atmosphere, West's diverting and funny latest unravels the tangled gossamer web of an eccentric extended Southern family . . . The story flies by, loaded with grand parties, sumptuous Southern meals, multiple affairs and harrowing calamities. West's storytelling talent shines when she's following around the fiery belles . . . it's a joyride."
-Publishers Weekly
"An engaging tale that skips from glitzy romantic Hollywood to Deep South without missing a beat."
-Booklist